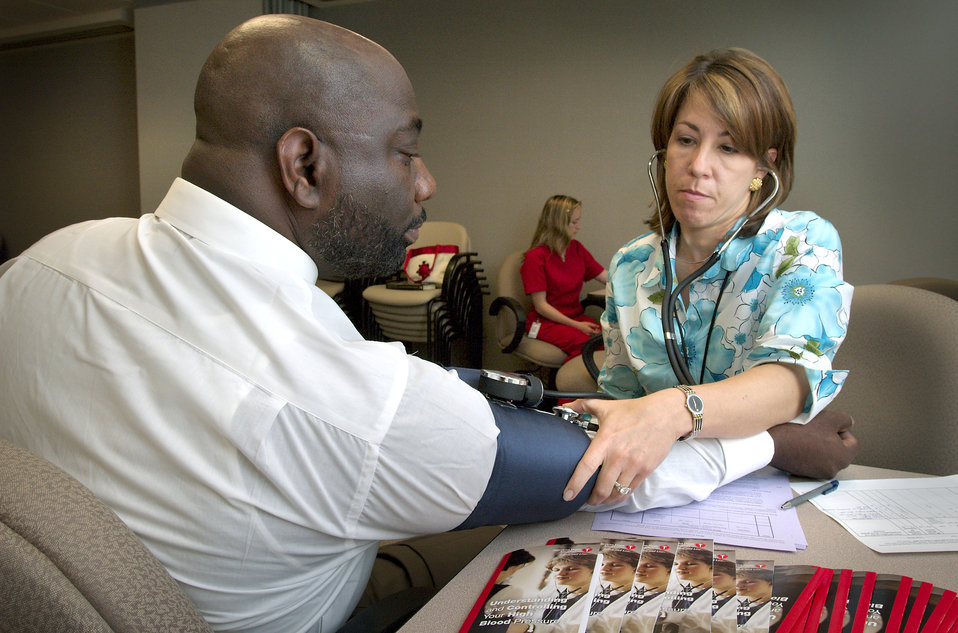 There is a very good reason that high blood pressure is known as a "silent killer." Blood pressure goes up and down with each heartbeat. Normal blood pressure is considered to have a high point of <120 mmHg (the "systolic" blood pressure) and a low point of < 80 mmHg (the "diastolic" blood pressure). High blood pressure is present when the systolic blood pressure is consistently above 130-140 mmHg, and/or the diastolic blood pressure is consistently above 85-90 mmHg. This elevation in blood pressure is almost always totally without any symptoms in its early stages when it should be treated. Indeed, people generally feel great and relaxed. Often it is when they start treatment with medication that they do not feel so great, often due to medication side effects. Many people also refer to this disease as "hypertension" which is unfortunate since they feel that "If I'm not stressed out, or tense and don't have headaches, then my blood pressure is fine." This is false! It is also unfortunate that we do not yet know the underlying causes of most high blood pressure cases. However, we do know how to treat this silent disease.
So why worry about high blood pressure? Because it slowly but surely damages several organs and can thus produce the following:
Hardening of the arteries throughout the body (arteriosclerosis) is the major cause of heart attacks, strokes, and other problems.
Heart failure: when the heart can no longer adequately pump against this elevated pressure.
Kidney destruction (high blood pressure together with diabetes are the main causes of kidney failure leading to dialysis, or if one is "lucky, a kidney transplant which has its own issues).
Aneurysm formation: weakened, ballooned out portions of arteries which can suddenly rupture leading to sudden death due to blood loss or destruction of critical tissue such as the brain.
Poor circulation problems, mainly in the legs (pains, sores, etc.)
By the time any of the above disasters occur, there is often very little one can do to help the patient, who may either die suddenly or become severely disabled (e.g. due to a severe stroke or heart failure). Even situations such as needing kidney dialysis present major problems. My deceased brother developed kidney failure largely due to untreated high blood pressure, and had to spend 3-4 hours a day, three times a week in a dialysis center, every week until he died. This affected his ability to hold a job and to do many things (e.g. enjoy holiday time with family and friends).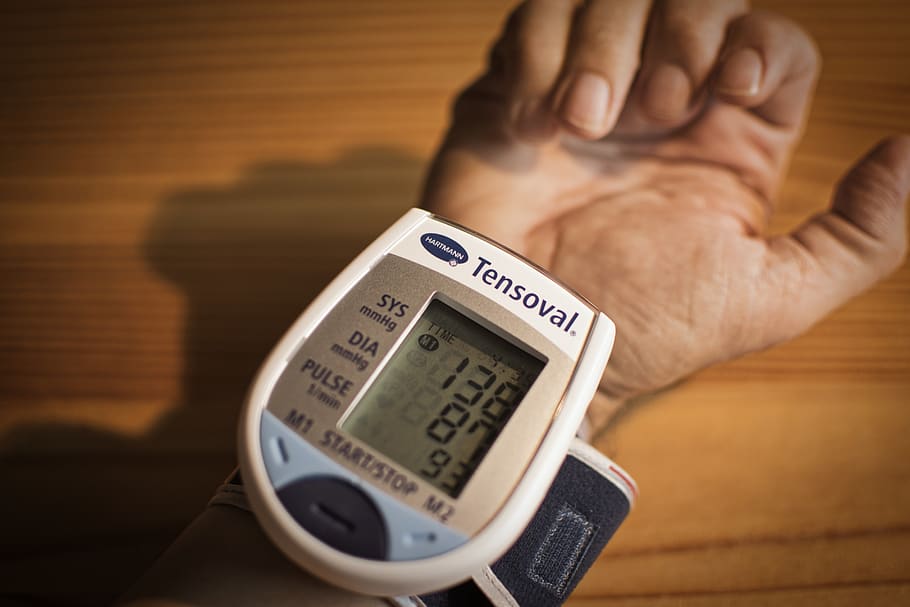 In its early stages high blood pressure is readily treated. First, it must be diagnosed by your healthcare provider if you go for a regular checkup. If you have a high blood pressure reading, this may be a spurious reading (some folks are anxious when they see the doctor). Therefore, the best approach is to take multiple blood pressure readings at your home or even at work. There are many relatively inexpensive devices for sale which you can get at your local drug store, to automatically measure your blood pressure. I recommend ones that are battery operated, allow you to just slip your arm into its measuring sleeve, and press a button. These devices will give you a reading in minutes and can store your blood pressure readings to later show to your healthcare provider. See also the video from the American Heart Association (https://www.heart.org/en/health-topics/high-blood-pressure/understanding-blood-pressure-readings/monitoring-your-blood-pressure-at-home ).
If you do consistently have an elevated blood pressure (>140/90 in most of the readings) then you should get this treated. Many treatment options are listed below. Combining these is more effective than pursuing any single one alone:
If you are overweight, reducing your weight via regular exercise and diet changes.
Limiting your salt intake.
Limiting your alcohol consumption.
Review any medications and other substances you take since some can cause high blood pressure (e.g. certain steroids, some nonsteroidal anti-inflammatory drugs, cocaine, certain psychoactive drugs, certain decongestants). Your healthcare provider can help you decide how to deal with these as well as other conditions which can promote high blood pressure (e.g. severe snoring causing obstructive sleep apnea).
Most people will need medication help since the above non-medication approaches do not work for everyone and are hard to achieve (see Taking Medications to Treat High Blood Pressure).
Remember, the goal of any anti-high blood pressure treatment is to bring you back into the normal blood pressure range and thus prevent the diseases high blood pressure causes.