Article by Jennifer Scott from SpiritFinder.org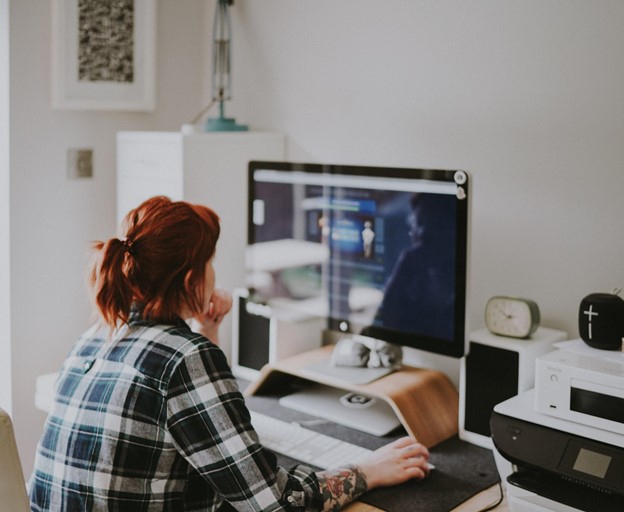 (Image via Unsplash)
Thanks to the pandemic, people across the globe are changing the ways they live, and the results aren't always positive. Fortunately, there are ways to cope regardless of what new obstacle emerges during your time in isolation. Explore these life adjustments – both good and bad – and learn how to manage them for less stress and better living despite the shutdown with these tips.
Bad Snacking Habits
Bad habits have grown during the pandemic, confirms Yale Medicine, especially if you're unable to shop for healthier items and are relying more on pantry staples. However, if you've fallen victim to over-snacking, there are ways to ease up on the junk food. For a simpler solution to mealtime challenges, consider ordering meal kits for delivery. You can enjoy tasty, healthier meals without shopping for a range of complicated ingredients or searching up recipes that may or may not taste as good as they look online. At the very least, aim for more fresh vegetables and fruit in your grocery orders if possible.
Home Gym Fails
Staying healthy is a priority during the pandemic, and with restrictions on business operations, going to the gym has become a non-starter for many. At best, the gym-going experience is far different than you may remember. Despite your best intentions, your workout routine may have fallen to the wayside.
Put gym fails behind you with foolproof fitness tips like:
Use bodyweight workouts so you can work up a sweat without using any equipment.
Get outside to burn off energy and enjoy fresh air in neighborhood parks, trails, and even city streets (bring your mask just in case).
Start a fitness routine with streaming classes or guided videos you can do anywhere, anytime.
Selling a Home
The last year has proven to be a challenging one for homeowners trying to sell property. With fewer people visiting open houses and arranging private viewings, many families have had to wait to put their homes on the market, and others waited much longer than they wanted to for offers to come in. However, there's been an upswing in recent months: the US median home sale price has risen over 14 percent in the last year, so now is actually a great time to sell if you use a few COVID-friendly strategies.
One of the biggest change-ups in home selling over the past year has been the transition from in-person to virtual home tours. Your real estate agent can set up a slideshow or video tour to include in your online listing that will make potential buyers feel like they're walking through all of your home's spaces. To maximize this tool, be sure your home is clean and decluttered so it will stand out in photos. Doing so will make each area look larger and spick and span, creating a more inviting virtual (and live) atmosphere. For shoppers who want to come by in person, consider providing masks and booties at the entrance of your home to prevent the spread of germs.
Learning at Home
Parents and kids have been battling a steep learning curve since many schools converted to distance learning post-COVID. School is already a complicated experience for many children. The pandemic has introduced technology problems, issues with focus and nixing distractions, Zoom etiquette, and a whole host of other adjustments.
Plus, parents might be working from home at the same time their children must be online. Apart from upgrading your internet plan, designating separate workspaces for everyone – and some working-hour rules – may help keep the chaos to a minimum. Giving all family members time to de-stress between Zoom meetings and online check-ins is a smart step, too.
New Work-Life Struggles
It's no secret that many adults struggle with work-life balance, whether they have a family at home or not. With the advent of telecommuting mid-pandemic, professionals are facing more difficulties establishing healthy boundaries, not to mention comfortable workspaces. Being out of work can also cause stress and frantic attempts at securing a new job.
The good news is that since so many companies are moving to a remote model, countless opportunities have opened up since the pandemic began. Technology industries are seeing intense growth, notes McKinsey, while side gigs like delivery driving tend to be popular with those seeking a more flexible, less nuanced career path for the time being.
Business Boss Moves
One positive trend that has come from the pandemic is employees turning into business owners. Whether you leave a job by choice or necessity, launching a startup may be the ideal solution to your professional and monetary struggles. If you require help organizing your business plan and approach, consider hiring a business coach for a head start on your new path.
Major life changes are nothing new during the pandemic, yet this doesn't mean every event is easy to navigate. Knowing that every twist and turn in the road can be turned from negative to positive can help ease your stress, though.