Online Drug Addiction Consultations [INACTIVE AT THIS TIME]
Drug and alcohol addiction are a vicious disease. In order to beat addiction, it's vital you have the tools, coping mechanisms and treatment you need to stay on the path of recovery.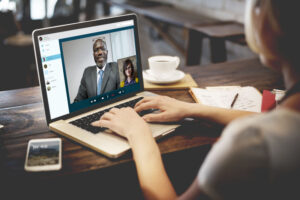 The Take CHARGE Team offers online drug abuse and online alcohol addiction recovery consulting. The first step towards getting and staying clean is to understand you have a problem. Each issue and individual is unique, so it's prudent to work with drug addiction recovery specialists who are trained to help you with your recovery. Your recovery will be at your own pace, and we're here to help you get there and be in your corner, not to judge you. Although we're located in Michigan, we can help anyone virtually.
Talk With a Doctor About Overcoming Drug and Alcohol Addiction Online
Here's what you can expect from our addiction recovery consultants:
First and foremost, Anything we talk about is a private matter.
We'll take you through an assessment of any current dependency problem and explore how they're affecting your life.
We'll review any previous recovery efforts you've tried to determine what worked and what didn't for you.
We'll provide you with a written recovery plan for becoming less dependent on damaging substances while improving your overall wellbeing.
Our addiction recovery specialists understand how difficult recovery is and are here to help you turn the corner. Hopefully, our credentials will inspire you to let us help you. Check out a few of our specialists here, here and here. We'll build a personalized game plan with you and help get you on the road to recovery.
Contact us today to schedule a FREE 30-minute initial consultation.