Virtual Mental Health Advice and Consultations [INACTIVE AT THIS TIME]
Now, perhaps more so than ever before, we understand the importance of being proactive and taking care of our mental health. One of the best ways to care for your mental health is to work with a specialist. A mental health specialist will help you develop the tools and techniques you need to improve your quality of life.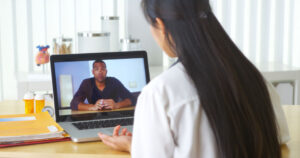 Located in Michigan, the Take CHARGE Team provides online medical health consultations for all sorts of mental health conditions, including anxiety, depression and anger management.  We work closely with you to help you with your mental health conditions.
Here's What You Should Expect From Our Online Mental Health Consultants
You may be unsure what it's like to talk to a doctor online about mental health; will it be the same as talking to one in person? The answer is 'yes,' and many patients actually find it easier to discuss their needs from the comforts of their own home. When you call on the Take CHARGE Team, here is what you can expect:
We'll listen to you. There is no one-size-fits-all approach to dealing with mental health conditions. We'll get a clear understanding of your concerns and help you formulate a plan of action.
We'll closely review your mental and physical health history (if necessary), including current medications to understand your condition.
If necessary (and only with your permission), we'll talk with your current healthcare providers for added insight.
We'll provide clarity on your diagnosis and explain the why.
We'll provide you with a personalized game plan that we can share with your healthcare providers.
We'll provide you with useful mental health education materials that will help you on your journey.
Talk to a Doctor Online About Mental Heath Today
Our mental health team members know what you're going through. Take a look at our experts' credentials here, here and here.
We offer a FREE 30-minute initial consultation. Once we build your personalized game plan, you'll be back on your way to taking back your health.
Contact us today to schedule for your consultation.