Online Nutritional Health Consultations [INACTIVE AT THIS TIME]
Few things are more important to your overall health and wellness than proper nutrition. Everyone is different though, which is why it's prudent to have a virtual nutritional health consultation to formulate a plan that truly suits your needs and body.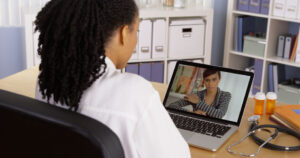 If you're looking to speak to a doctor about nutritional health online, the TAKE Charge Team is here to help. We offer online nutritional health advice for healthy eating habits and dieting for weight loss. Our experts will help you find healthier ways to prepare your favorite foods, as well as tools and mechanisms to watch the intake of your favorite "junk" foods.
An Overview of Our Nutritional Health Consulting Services
Our team listens intently to get a clear understanding of your nutritional and dietary concerns, as well as your goals.
We'll take you through a thorough diet and nutrition assessment to gauge your current eating habits.
We'll review your physical health history, including (if necessary) your records, current medications and other variables. Ultimately, we want to understand your condition and your special dietary needs. If necessary and with your permission, we'll talk to your health care providers for further insight.
Together, we'll formulate a written plan to address your specific nutrition needs. Your plan can be shared with your healthcare providers.
We'll provide you with the educational materials you need to help achieve your goals.
We have a team of experts, including our nutritional and dietary specialists who understand what you're going through. Take a look at their credentials here and here. We provide a FREE 30-minute initial consultation. After we build your personalized game plan, we'll help you achieve your goals and take back your health.
Contact us to schedule your consultation.