Virtual Physical Fitness Consultations [INACTIVE AT THIS TIME]
In order to maintain a healthy lifestyle, it's vital you exercise regularly. However, many people are unsure how to optimize their exercise time. Fortunately, you can work with an online physical fitness specialist.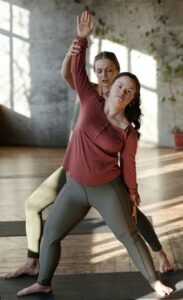 If you want to talk to a doctor about physical fitness online, the experts at the Take CHARGE Team can help you every step of the way. With our guidance, we'll help you improve your exercise habits and help you create a stronger and more balanced lifestyle.
Online Physical Fitness Consultations
Here's what you can expect when working with our team:
Our team listens to you. We're not worried about our next appointment; we're listening to get a clear understanding of your health and fitness concerns, as well as your goals.
We'll take you through a fitness assessment to understand your current level of physical activity and any limitations.
We'll review your physical health history (including health records and current medications, if necessary) to understand any previous conditions or physical ailments you have that could affect your exercise program. If necessary (and with your permission), we'll also talk to your current healthcare providers for more insight.
We'll provide you with a written exercise plan that address your specific physical fitness needs. This plan can be shared with your healthcare providers.
We'll provide education materials that will help you with your fitness efforts.
It's important to note that if you're seeking a weight reduction plan, it's hard to be successful with just exercise alone. It's best when combined with dietary components, which we will help you with as well.
Other Ways We Can Help
We provide our clients with guidance in many areas, including:
Information on exercises you can do in your home at minimal expense
Exercises for strength enhancement
Exercises to improve balance and prevent falls
Ways to pair exercises together with a diet plan to lose and keep off weight
Our physical fitness experts understand the difficulties you're going through. Take a look at our credentials here, here and here.
With our help, we'll build a game plan tailored to your needs, and have you back in control of your health. Contact us to schedule your FREE 30-minute initial consultation.