Are you looking for a health consulting webinar speaker? If so, you have come to the right place. The Take CHARGE Team provides live speaking engagements and webinars on various health topics. Regardless of whether it's for a conference, religious organization, school district or any other live virtual gathering, we can present on health subjects that are most pertinent to your group.
Online Video Conferences for Health Issues
For example, if you need a health expert to provide insight into some of the news's major health issues (e.g. the Coronavirus epidemic), we are happy to help. Check out some of the other topics we can present on: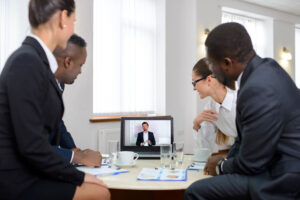 Heart disease, Stroke, Diabetes, Cancer, Infections or Respiratory disorders
Anxiety, Depression or Anger Management
Healthy Eating or Dieting for Weight loss
Exercising for a stronger, balanced lifestyle
Overcoming Alcohol, Opioid or other drug addictions
The pros and cons of different types of health insurance
Healthcare Q & A (submit your questions in advance)
Check out the credentials of our team and if you have any questions about scheduling a health webinar, contact us today.